Chimney pots, cowls and birdguards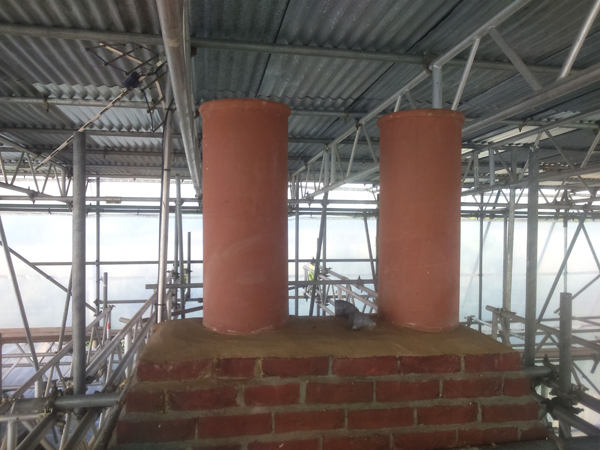 An appropriate cowl or cap will prevent birds nesting in your chimney and prevent water ingress, which can damage your chimney or lead to damp problems. They can also aid with downdraught problems.
We supply and fit a wide range of terminals for different applications, including gas, oil and solid fuel terminals, bird guards, rain caps, anti-downdraught cowls, rotary cowls, H cowls, caps and more.
We can supply and fit all kinds of chimney pot and will endeavour to find age appropriate and matching pots for your chimney.
Anti-down-draught cowls supplied and fitted from £70
Birdguards supplied and fitted from £65
Pots supplied and fitted from £75
(Note: we do not supply inferior 'push fit' birdguards, as these are not suitable for live chimneys requiring sweeping) Contact us now for a quote or advise.