Stack repairs and rebuilds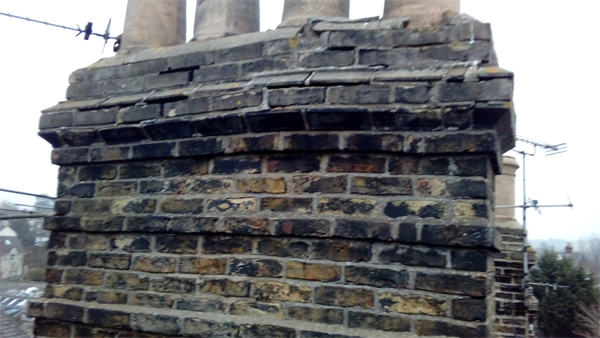 Worn or cracked chimney flaunchings allow water to penetrate lower into the masonry joints. After several freeze/thaw cycles, these mortar joints fall out, causing substantial damage to the brickwork and potential roof damage from falling masonry. "A stitch in time" is a most apt expression with regard to stack repairs.
From minor cement repairs to complete rebuilds, we can access any chimney to re-point or re-lay brickwork, replace pots or flashings, cap off, vent or dismantle disused stacks.