Restoration of period chimneys using traditional materials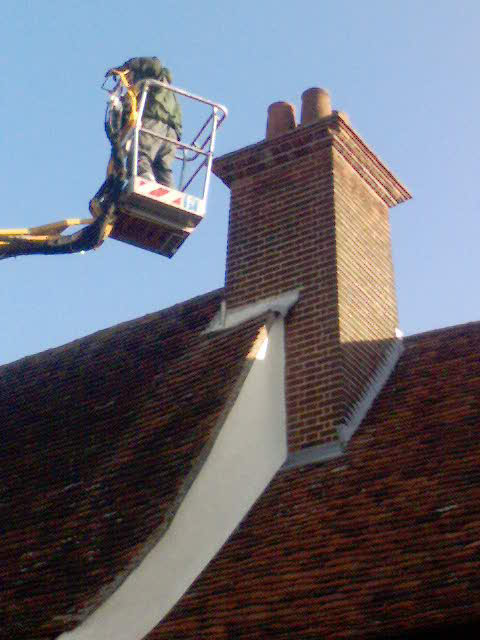 We repair and rebuild historic chimneys and fireplaces using traditional materials such as soft red bricks and lime mortar. We consider it a mark of respect to our heritage to ensure that beautiful old chimneys are cared for in the correct manner. Unfortunately, many chimneys are damaged beyond repair by builders using modern Portland cement on old brickwork, which not only looks dreadful, but is also wrong from an engineering point of view. We can also source and fit reclaimed chimney pots to ensure the chimney remains in keeping with a period property.
We are experienced working on listed buildings and thatched properties.
Contact us now for quotes or advice.